When we heard Alison Wonderland was keen to get on board and put together THE RIPE guest mix, we were expecting big things. True to form, the pint sized power-house from Sydney has managed to blow us away once again, surpassing all expectations with what could be the most danceable 40 minutes of music we've heard in a long time.
Alison wonderland is no doubt one of Australias best up-and comers to keep an eye on. Already making huge waves overseas after recently signing with EMI, she has played all around the world including Ibiza, London and at The Official Grammy After Party in L.A.
Know for her engetic, mind blowing genre bending live sets, Alison has recently made her mark in the world of producing, knocking together massive official remixes for the likes Little Dragon and 360, as well as a recent number for Sam Sparro which made the top 10 of the UK club charts and received play on BBC 1… Just casually….
With this Guest Mix, Alison has shown us why the hype is validated. The 40 minute mix jumps and blends between a huge range of danceable sounds from different genre. You'll hear The Presets  and Gesaffelstein sitting alongside Marvin Gaye, Naughty by Nature into Dillon Francis, all joined by the likes of Hot Chip, Country Club and MIA.
It sounds crazy because it is, but if you ever doubted that it could be done, click play and listen to the evidence that Alison Wonderland can defiantly make it work.
You can check out more of Alison's work on her sound cloud or catch her doing her thing live at the up coming Park Life tour! Check her out on Facebook and Soundcloud for more.
TRACK LISTING
1. Iamunderdisguise – School of Seven bells
2. Hip Hop Hooray – Naughty By Nature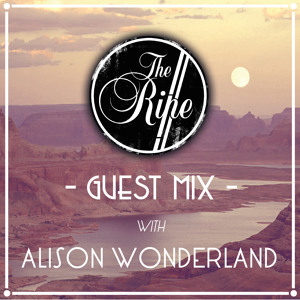 3. Remember Me – Blue Boy
4. Masta Blasta – Dillon Francis
5. Wish I Never Met You (alison wonderland remix) – Sam Sparro
6. Excuse Me – Country Club
7. Night and Day (2 bears feat. trim edit) – Hot Chip
8. Bend Yo Back (pablo calamari mix) – Matt Sofo
9. Tenderly – Disclosure
10. Silent Shout – The Knife
11. Youth In Trouble (green velvet remix) – Presets
12. Control Movement – Gesaffelstein
13. Sunny (mercury edit) – Marvin Gaye
14. Booty Clap – Kill Frenzy
15. Hyperparadise (Flume mix) – Hermitude
16. Mercy Edit – Kanye West
17. Bad Girls (switch remix) – MIA
18. Thy New Sound – Whyte Fang
19. Swim Good – Frank Ocean
REVIEW BY MATT BLADIN